Let our detective explain what's involved…
Detective Luke Atmey here, the vainest private dick on the force! And with my style and charisma we're going to get to the bottom of this… with a fine comb. Move over Luke, Detective Rick Hochet to the rescue, I'll not only get to the bottom of this but I'll do it while dodging bullets AND entertaining make it a ride of a life time for our guests, you, the hard workers in need of an excursion that not only sparks the mind but is highly entertaining.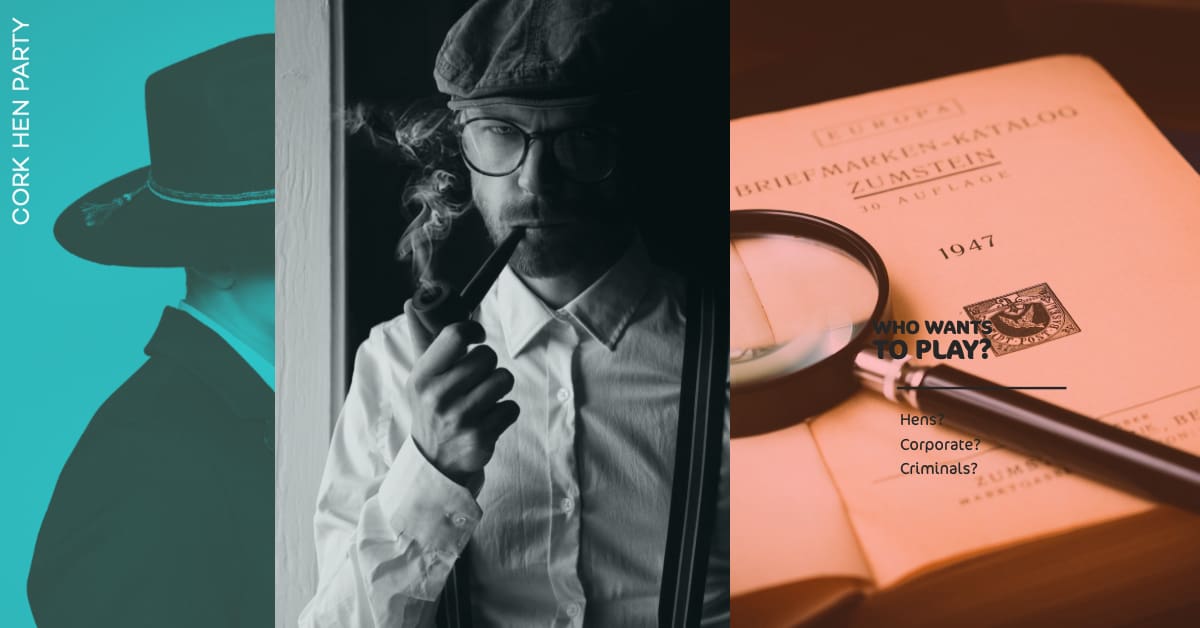 Whatever Detective you get (as long as it's not Detective Clueless) you can be sure that the actor playing him has gone method. Yep. He might even have a real gun. Now I'm not trying to put you off, you'll be perfectly safe. They know when not to cross the line. Kinda. But if we don't have Daniel Day we'll have Sebastian K or Mark Wilson, famous for playing his renowned character Winston Payne. Our actors are Stand Up comics and Professional Improvisers. What I'm saying is we're good. So with our local talent, supreme area knowledge and healthy relationships with Publicans or Restauranteurs, we can devise an activity for you in a way no one else can. It will be a staff trip out to remember. And in a good way.
Cork Hen Party doesn't just cater for carefree hens, but hard-working staff that need something that isn't going to be cringy, something that they can relax into as much as they want or if they like, set the lions loose on the competing teams. Impress the boss and win a bottle of bubbly on the way! A no hassle stress-free event that lasts 2 hours, have a few drinks along that way too and finish just in time for dinner. Perfect!
So what's going on Cork Hen Party, what's actually involved? Get to the "brass tax" (yes, we like to keep the lingo in keeping with all the financial companies, even accountants like to have fun you know)!!!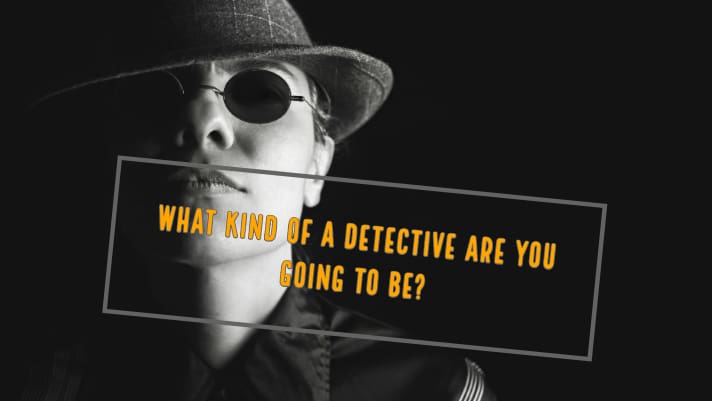 The Low Down:
So the group meets at the confirmed location, groups can be any size between 12 and 60. When they are all settled with drinks the organiser contacts our actor and then… enter our actor! A murder or two later the detective informs the group that this isn't a staff night anymore, it's something allot more serious. People get character cards, people get accused, people get depressed. All the things. They go to a few venues and watch as our actors entertain, go method and fire off a few rounds, and sometimes reveal clues.
Nearing the end of the two-hour duration the group has accumulated at the designated hideout (pub/restaurant) with the intention of finding the killer. The teams reveal who they think the killer is the winners wins a bottle of bubbly and an ego boost that that will no doubt impress your boss very much.
Our interactive Murder Mystery adorns cryptic clues and whacky characters, played out in some of Ireland nicest towns and cities on the Emerald Isle. If you want to have a Buzzing Corporate Party in Cork you can choose Cork, Kinsale or Clon! You might want to have a relaxed and carefree staff sesh in Kerry? You can choose Killarney, Kenmare or Dingle. If somewhere isn't on the list than let us know and we can see what we can do, some of our actors love a good trip to get away from the harsh ruthlessness of Hollywood!
Throw us a quick message… "lights, sound, ACTION!"